Group Hunts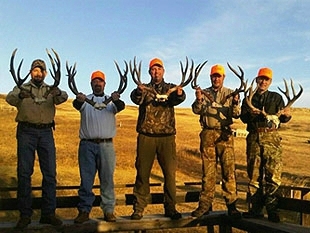 We started our group hunts in 2001. These group adventures are some of our most fun and popular hunts.

Argentina, Botswana, South Africa, Zimbabwe, Texas, and British Columbia are just a few of our past destinations.

Zimbabwe, South Africa, Australia, and Argentina are scheduled for the coming years.

Our group hunts usually consist of group hunt regulars, who have come to enjoy the camaraderie of our annual group hunts, but we usually have an extra spot or two open for new folks.

Please call 281-814-2398 or sign up for our e-newsletter to learn more about our next group adventure.