Canada is one of the most game-rich countries on earth. We are proud to represent some of the best outfitters in this hunters' paradise.

We offer hunts in Alberta, British Columbia, Manitoba, Quebec, and the Canadian Arctic for every major Canadian big game species.
Canada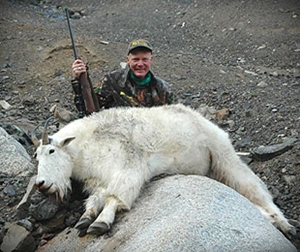 Our Alberta outfitter hunts some of the best mule deer, whitetail, Shiras moose, and elk habitat we've ever seen. Moose and elk tags are somewhat limited, but he has a few tags for both species and takes some absolute monsters on those hunts. His whitetail program is just coming on, but the hunts are reasonably priced and you can expect to shoot a 150-class buck on the four-day hunt.

His mule deer population is as high as we've ever seen, and trophy quality is excellent, with a mid-170s average and several bucks approaching the 200-inch mark taken every year with rifle and bow.

His whitetail program is just coming on, but the hunts are reasonably priced and you can expect to shoot a 150-class buck on the four-day hunt.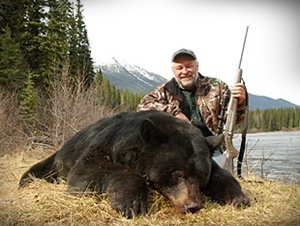 We have long, successful partnerships with several outfitters in Canada's most game-rich province. In southern B.C., we hunt mountain goats, bighorn sheep, black bears, moose, and mule deer.

We hunt coastal British Columbia for monster black bears. Farther north, our outfitter produces outstanding Stone sheep, mountain caribou, moose, mountain goats, and grizzlies.

We've worked with most of our B.C. outfitters since 1999. They have excellent success rates and a proven reputation for taking good care of their clients. Expect well-mannered horses, good tack, clean camps, and world-class hunting in some of the most picturesque country in North America.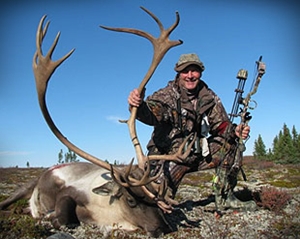 If you're hunting for a barren ground caribou, look no further than our Manitoba outfitter. His luxurious lodge happens to sit right in the path of the 500,000-head Qamanirjuaq caribou herd's annual migration.

This hunt has a 100% success rate and it's one of the few in the North Country where you can relax at night in your own private cabin after a gourmet meal.

When your bulls are down, you can pass the time catching fish right at the lodge. It is a wonderful experience that must be seen to be believed.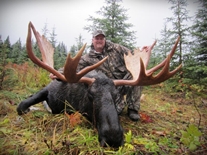 The Quebec-Labrador caribou is still one of the most sought after big game species in Canada.

Changing migration routes have hurt many outfitters, but our outfitter has one of the northernmost areas in Quebec. Consequently, his caribou hunting is still excellent.

Great infrastructure, nice camps, and plentiful caribou make our hunt your best bet for a braggin'-size bull.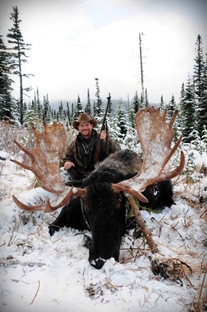 Our outfitter is widely regarded as the premier outfitter in the Canadian Arctic.

He has great areas and maintains a fully-equipped, permanent base camp that stays in constant contact with every hunting party to insure that they are adequately supplied and safe.

He also has the best guides in the Arctic, as evidenced by his tremendous presence in the SCI and Boone and Crockett record books for polar bear, Arctic grizzly, musk ox, and caribou (Arctic Island and Barren ground).

Come see for yourself why those in the know agree that our outfitter is the best in the Arctic.